URIAGE THERMAL WATER
Hydrating, soothing and protective spray
(Skincare for sensitive skin, Skincare for combination skin, Skincare for dry skin, Skincare for very dry skin , Skincare for irritated skin, Skincare for normal to dry skin)
Ideal for

Face, Body

Size

3 ultra-practical sizes, tailored to all occasions :

300ml spray
150ml spray
50ml spray
Overall Rating
Uriage Thermal Water is a skincare water for daily use, a powerful treatment formulated with trace elements and mineral salts, a source of radiance for your skin.
Moisturizes
Thanks to its high concentration in mineral salts similar to the skin's NMF (Natural Moisturizing Factors), it offers unique moisturizing benefits.
Soothes
It soothes sensitive skins, thanks to its high content of calcium and magnesium salts.
Protects
Silicon reinforces the skin's hydrolipidic film. It also helps restore the cutaneous barrier, thanks to mineral salts.
Results
increase in skin hydration one hour after applying Uriage Thermal Water.
Clinical study conducted using corneometry.
Active ingredients
100% Uriage Thermal Water
Packaged directly at the source, Uriage Thermal Water is extracted in a pure environment, protected from pollution.
Advice
Spray on as often as you feel the need to. A skincare gesture you can indulge in liberally. Leave it on to act. Do not dry or wipe off to boost the penetration of the active ingredients.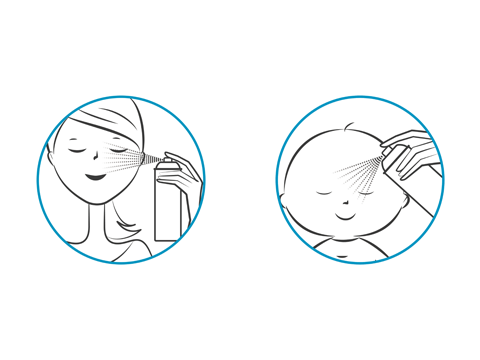 Reviews submitted
:
14
Really helpful for my skin. Thanks for production.
1st time using URIAGE and I already love it... will follow up in a week and let you know! This one is a keeper
Thanks your product was really helpful for me for me skin imperfection before an important event. I advice this product to everyone, really good product.
Write a review