ISOFILL Serum
Wrinkle focus intensive serum
(Skincare for sensitive skin, Skincare for combination skin, Skincare for dry skin, Skincare for very dry skin , Skincare for irritated skin, Skincare for normal to dry skin)
Ideal for

Face, Wrinkles

Size

30ml Dropper bottle
Overall Rating
This serum, with a double concentration of active ingredients, contains the bio-active ISO-3R complex, which is capable of stimulating fundamental anti-ageing mechanisms for optimal effectiveness. Its lightly powdery fluid texture has powerful anti-wrinkle benefits that improve the skin's appearance, visibly restoring its radiance and smoothing out wrinkles.
Stimulates
Naturally reactivates collagen and hyaluronic acid production to restore skin substance.
Smoothes and corrects wrinkles
Reinforces the skin's capital of hyaluronic acid by protecting it against natural degradation for long-lasting anti-wrinkle effectiveness.
High oxidising power
Reactivates the cells' antioxidant abilities to prevent premature ageing.
Results
reduction in wrinkle intensity after 2 months of application
Study conducted on 27 subjects under dermatological control. Clinical scores.
Active ingredients
Patented ISO 3-R complex
Hyaluronic acid
Glycerin
"Soft Touch"powders

Hypoallergenic
Non-comedogenic
Advice
Apply morning and/or evening to the face, neck and décolleté, before using the cream to boost its effectiveness. May also be used alone on combination skin. A few drops are sufficient for optimal effectiveness.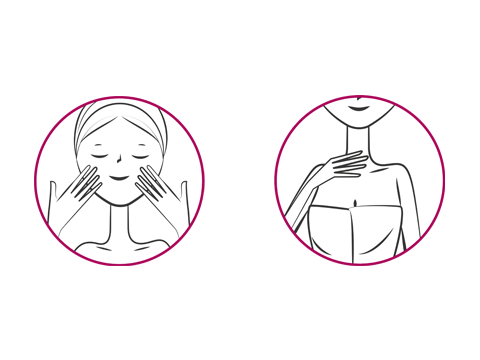 Reviews submitted
:
2
I live in India , and i used to use this isofill serum for years. I absolutely love it and it has really helped me clear my skin from fine lines. really a life saver and if you see my skin you will not believe i am 46 years.
Write a review