Quick Guide to Cleansing Sensitive Skin: Dos & Don'ts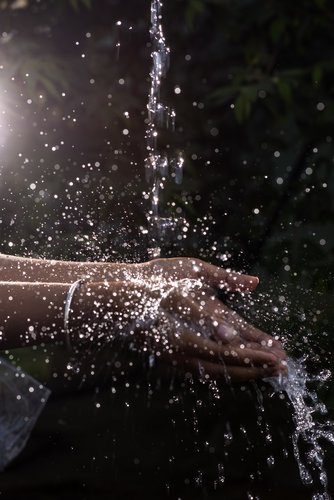 What Is Sensitive Skin?  
If your skin is easily irritated by products, leading to redness, burning or stinging, you have sensitive skin. It may break into bumps and pustules, or become very dry. It could also be easily flushed, particularly in the case of facial skin.
In this condition, the epidermis (outer layer of the skin that covers and protects you) becomes damaged. It leaves you vulnerable to a host of issues, including acne, eczema, contact allergies, etc.
Cleansing Sensitive Skin 
Caring for sensitive skin isn't the same as caring for normal skin. You need to be very careful with the products that you use, and what you expose your skin to. Cleansing is the first step to skincare; that's why it's so important to get this step right. Here's a list of dos and don'ts to follow for cleansing sensitive skin:

Don't use strong soap
Soaps that are designed with strong cleaning agents, astringents and detergents can be harsh on your skin. Save the soap and lather only for those areas that get smelly, such as feet or armpits.
Don't scrub too much
Scrubbing vigorously won't yield squeaky clean skin. Using exfoliants or scrubbing too much can remove oil and dead skin cells from the surface, which actually prevent dryness and act as a natural barrier from harmful external agents respectively.
Don't spend too much time in the shower
Exposing your body to hot water for too long can cause dryness. Bathe for only 5-10 minutes and use lukewarm water. Hot water can leach moisture away from your skin.
Do use mild cleansers
Go for gentle, soap-free cleansing creams like Crème Lavante that doesn't wash natural oils away and retains the healthy structure of your skin. It contains Uriage Thermal Water that prevents dryness due to hard water use.
Do stick to only a few products
Don't be tempted to try free facewash samples or miraculous products that claim to have exotic plant extracts. It's best to use only a few products that are tried and tested on sensitive skin.
Do pat your skin dry
Once you have cleansed your face and body, gently pat it dry with your towel (instead of rubbing the moisture away). Apply a moisturiser suitable for sensitive skin right away! 
What to stay away from?
To help you pick the right cleanser for sensitive skin, we've put together the following list of chemicals that may irritate, dry out or sting your skin.
• Acetone
• Sodium lauryl sulfate
• Alcohol
• Benzoic acid
• Sorbic acid
• Bronopol
• Cinnamic acid compounds
• Propylene glycol
• Quaternary ammonium compounds
• Formaldehyde
• Lactic acid
• Urea
Uriage Cleansing Cream is developed with a gentle cleansing base, enhanced with the purest thermal water sourced from the heart of the French Alps. It is hypoallergenic, soap-free and ophthalmologically tested. Explore the Uriage range of face and body care products that contain 100% natural thermal water to take your skincare to the next level.